BOSS MARKET में INVEST कर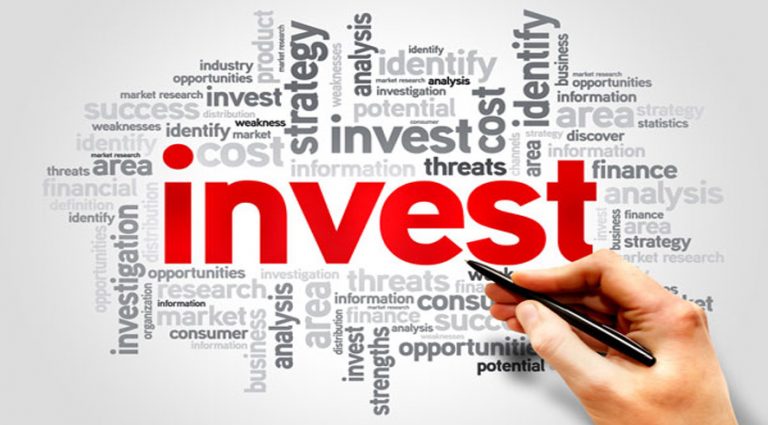 Apparently it looks like the discussion about stock market investment or something about marketing etc. However, it does neither talks about stock market nor about marketing. It talks about the development stages of the SME owners and their attitude about managing their business. The topic headline has three stages of development –
BOSS
This is the primitive stage of business growth and development, wherein SME owner Believes that Operations, Sales and Services alone can grow the business. He himself is deeply engrossed into operations, sales and services. This stage of business growth is mostly in the case of first generation business owners, who due to cost constraints implements Do It Yourself approach and due to the success he gets he starts believing that since he is involved into operations, sales and services – the business is growing. This notion of business owner is not entirely inappropriate – however when he realizes that business will grow only to the extent of his own physical capabilities and then he starts thinking about second stage of development i.e. MARKET
MARKET
Market stands for Marketing, Administration, Research, Knowledge-Education-Target oriented approach. It means after settling on operations, sales and services, SME owner feels the need to focus on Marketing, Administration, Researching more about his own business and Knowledge enhancement, education and training himself for business growth. In this stage, he faces a lot of dilemma since he starts coming out from operations, sales and services and starts to spend time, energy, network and money on above aspects. This stage is a challenging stage as there is constraint on account of resources as well as he starts spending time, energy and money on aspects that don't bring immediate cash inflow in the business. The success in this stage depends on how does he balances his spending on all those aspects and sometimes in over enthusiasm he spends too much time on MARKET aspects but loses control on operations, sales and services. As SME owner one must be aware that operations, sales and services is fundamental business survival and growth. Without strong operations, sales and services one cannot MARKET strongly. Therefore, a phased based approach is warranted when one is approaching this stage. If SME owner is having sufficient cashflow then proper planning and budgeting is required not only for financial spending but also for spending time and energies on above aspect.
INVEST
INVEST stands for Innovations, Networking, Vision, Enhancements, Social Responsibility, Top Management Team Building. SME owner in this stage starts focusing on introducing new products, services, diversifying and thereby trying to expand the horizon of business with innovations. He starts building network with structured and dedicated approach. He realizes that business is all about human emotions and therefore building relationships is key to long term growth of business. He starts setting up the long term goals and starts visualizing bigger things that go beyond products or services of the business and looks for achieving those things with profits of business. He thinks more about enhancements in infrastructure, human resource, strategic partnerships for business growth. He is also keen on building a social image of business as he believes that ultimately every human being could be his customer and hence social responsibility aspects become his priority. He starts to build a top management team around him as he realizes that business growth cannot happen unless and until profits are shared with others who are more capable than him. Therefore, in this stage – he thinks mostly outside his business to grow his business. He does not think about spending money in this stage but thinks more about sharing rewards with top management, employees, society at large etc.
Now, usually, we find that a successful business goes through all these three stages and may not be exactly as stated above – that is to say under BOSS stage one may be implementing MARKET or INVEST aspects simultaneously. The effectiveness of reaching last stage depends upon the financial decisions that are taken during each stage. Therefore, financial management aspects in BOSS, MARKET and INVEST stage are crucial for SME business growth.
Financial Management Fundamentals at each stage –
BOSS (Belief in Operations, Sales and Services)
Price Setting vis a vis gross profit management
MARKET (Marketing – Administration – Research – Knowledge – Education – Targets)
Efficient Working Capital Management

Operational Cost Controls

Gestation Cost Funding and Recovery

Budgetary Controls

Setting up system and process audit system

Financial Audits
INVEST (Innovations – Networking – Vision – Enhancements – Social Responsibility – Top Management Team)
Associations / Collaborations with Competitors

Capital Budgeting for enhancement in infrastructure for distant future

Fundraising through public

Private Equity Funding

Spending on Social Events

Consulting Agreements with domain experts

Introducing new co-founders
 So the speed of transformation of one stage to another depends upon sme owner, type of business, financial capabilities, infrastructure requirement, manpower requirement etc. and hence there could not be any pre-set formula for transition.
However, if generation to generation if we are stuck into BOSS stage or few steps into MARKET stage then its time to think and move ahead in the journey of transformation.This transformation differentiates an activity from money making into business. So when sme owner becomes investor in business he started it becomes a complete business otherwise it is just a money making activity dependent on him.
Do you wish to transform your money making activity to a structured business. For this purpose, sme owner has to assume the role of decision maker in the business and let us understand that every decision in the business is a financial decision.If as sme owner we don't understand the language of business called accounting then we may not make right decisions in the business and may be held up in BOSS stage or certain stage of MARKET stage or after moving to other stage we may have regress back to BOSS stage. So what is stopping you now and if you agree to transform to development stages of business then start the journey of "UNDERSTANDING BUSINESS WITH NUMBERS". Whom are you waiting for? Log on to happybalancesheet.com or download the app – hbs and learn 7 Secrets of Happy Balance Sheet.